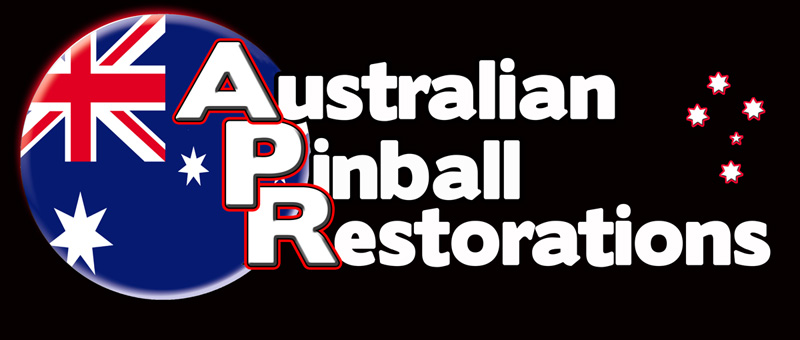 Pinball is almost in my Blood.

My Father was importing and operating amusement machines in Australia in the early 1950's. He was importing Woodrails, Jukeboxes and building his own Billiard Tables, Bumper Pool and Soccer Tables. Some of these are still part of my collection. I was born in the late 60's and spent most of my youth learning how to repair Electro Mechanical pinballs and Bingo Machines. Pinball, has literally been part of my entire life. I remember the school holidays were spent holding a lamp behind a Bally bingo as my Father spent long hours keeping these games running. I was lucky enough to see New In Box KISS', Paragon, Playboy, Mata Hari being unpacked and prepared for site.

For the last 10 years, I've concentrated on Pinball Restoration. That's my passion. I pride myself on being a perfectionist that is lucky enough to do what I love as a "job". It is not "work" to me. I decided to turn my Hobby Business into a fully fledged Business in 2012 as the demand for High End Restoration increased, and the demand for professional repair services increased. The sales, services and restoration sections of the industry is not regulated, and the level of all three has dropped alarmingly over the past 5 years. Time for that to change !

I am a certified Electronics Engineer, but credentials mean nothing if you don't have the right attitude, honesty and work ethic. Product knowledge is also important, and I've had a lifetime of experience. From one generation to the next, I am now importing containers from private collections all around the world. They are hand picked, and then put into storage as part of my inventory. These will be restored over time, and there's many more on their way. From 1960's EMs to Late Model Sterns, I cover all eras and all manufacturers.

There are only a handful of Professional Pinball Restorers in this country. I've restored over 100 machines from a 1965 Bally "Aces High" to a 2003 Stern "Terminator 3". No job is too big or too small.

My passion is Pinball, and this reflects in my standards and level of workmanship."

Unit 6, 24 Brand Drive Thomastown 3074 Victoria Australia
Mobile - 0401 038 399 Email -nzambello@australianpinballrestorations.com.au